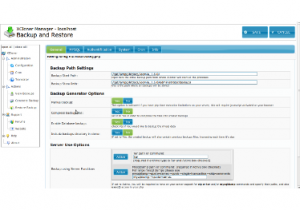 We are proud to announce the release and immediate download availability of XCloner V3.0.1.
Some of the main changes and addons:
Incremental database backup, to solve the large databases timeout issues
Improved incremental file system scanning
Backup limit splitter, for systems where archives larger than a certain size can't be created, XCloner will split the backup archive into smaller parts
Ability to exclude files larger than a certain file size
JQuery UI Start interface
Improved incremental restore process to fix files extraction timeout issues
Ability to add backup comments
Please note, the current status is Beta, so we do not recommend it to be used on production sites just yet as we need to do further testing.
We would however appreciate any feedback input as always.