Free WordPress backups.
Cloud backup support included.
Tired of feature-restricted  backup plugins and expensive premium versions? XCLoner is different. It is a free WordPress backup plugin  that includes support for all the major cloud storage services. It also includes many features typically found in paid plugins. 
XCloner and makes it easy to maintain a secure backup of your website. And if you need to migrate or rollback your site, XCloner makes that a breeze also.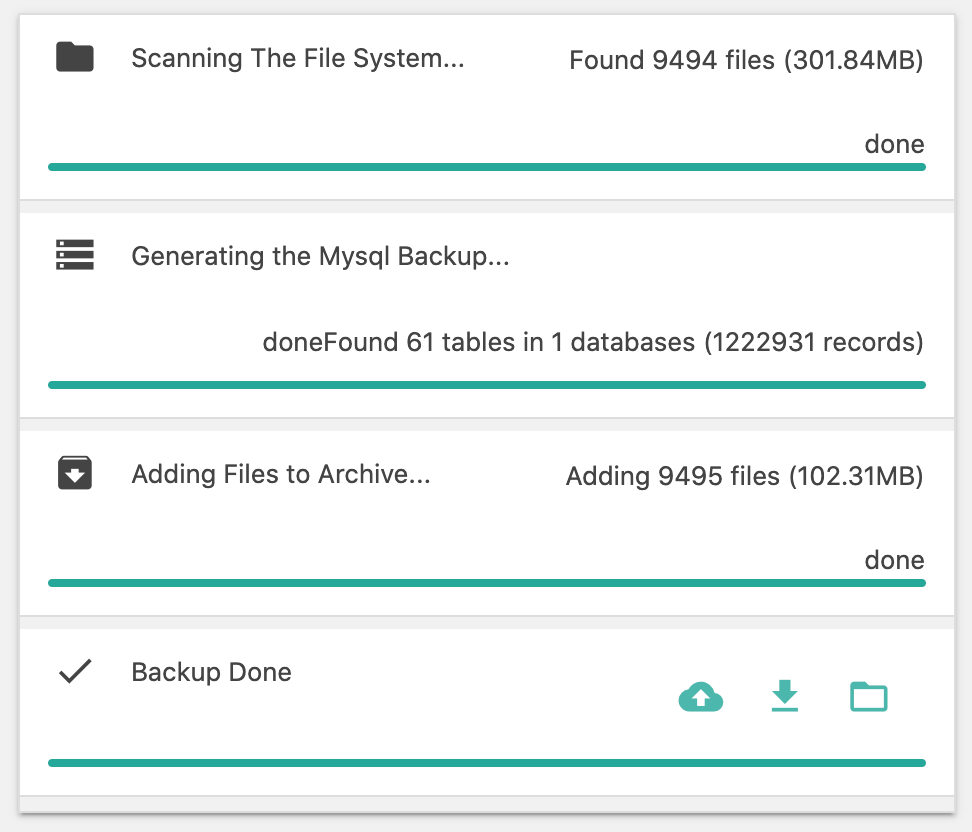 The totally free WordPress backup plugin
XCloner is a free WordPress backup plugin that allows you to safely back up and restore your WordPress sites. You can send your site backups to SFTP, Dropbox, Amazon, Google Drive, Backblaze and other locations. You can create backups manually or automatically with XCloner's built-in scheduler.
XCloner allows you to generate custom backups of any WordPress site, and then restore the backup on any other location with the help of the automatic restore script we provide!
XCloner is a great choice for people who care about security and privacy with their backups. XCloner uses open source standards like TAR, MySQL and CSV formats so you can be sure that your backups can be restored in a variety of ways, giving you more flexibility and full control.
Below are of the highlighted features of XCloner.
Highlighted features of XCloner
Full or differential backups
Automatic Backups
Military-grade encryption
Site Sync, Migration & Rollback
Personalized data compression
Cloud Backup Storage Locations Included
1,000,000+
Total downloads