The free forums are no longer in use. It remains available as read-only archive.

The forums are currently locked and only available for read only access

Running xcloner from virtualhost (subdomain) instead of sub-folder
January 27, 2014
12:42 pm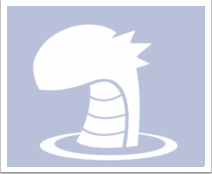 NESSYS
Forum Posts: 7
Member Since:
January 27, 2014

Offline
Hi,
I've been trying to find if this question is documented or here in the forums with no success (sorry if has been already responded).
I have a dedicated VPS managed by myself that has a few sites, and would like to install xcloner from a specific virtual host.
Say (sorry the sytem doesn't admin too many links)
www . site1 . com , www . site2 . com, www . site3 . com and son on…
Instead of accesing via www . site1 . com / xcloner, http://www.site2.com/xcloner etc…
I've created a separated vhosts, in the same machine, where ServerName is xcloner.anydomain.com so I access there to backup all sites and all databases and don't need to have a xcloner folder (or symblink) in all sites.
I'am able to make it partially running but buttons sidebar menu and buttons are not working, I assume that there is a any requeriment that I'm missing; it is NOT  permissions issue (www-data:www-data 755)
Please, could anyone point me on how to fix this? Meanwhile I keep taking a look to the apache2 logs to see if any clue helps 

Kind regards
—
January 27, 2014
1:35 pm
Ovidiu Liuta
Forum Posts: 2484
Member Since:
September 26, 2010

Offline
Hi Avidiu,
I was initially guessing the same but even issuing 'chmod -R 777 xcloner/" doesn't help, the problem persists.
I don't assume that it is a lamp pre-requeriment as it works from a sub-folder.
I've a clue now:
[Mon Jan 27 14:54:15 2014] [error] ModSecurity: Warning. Operator GE matched 5 at TX:inbound_anomaly_score. [file "/etc/modsecurity/activated_rules/modsecurity_crs_60_correlation.conf"] [line "37"] [id "981204"] [msg "Inbound Anomaly Score Exceeded (Total Inbound Score: 12, SQLi=, XSS=): Request from Known SPAM Source (Previous RBL Match)"] [hostname "xcloner.tldomain.any"] [uri "/javascript/main.js"] [unique_id "UuZlB1-XPM0AAHJPHOAAAAAA"]
Looks like a conflict with mod_evasive because xcloner subdomain might not have a reversivle lookup record.
I'll try to fix it by myself. Thanks.
Forum Timezone:
America/Chicago
Most Users Ever Online:
867
Currently Browsing this Page:
1
Guest(s)
Top Posters:
mlguru: 30
Django29: 29
Andy: 21
D: 21
Marcus: 20
Jamie F: 19
Member Stats:
Guest Posters: 737
Members: 9871
Moderators: 2
Admins: 3
Forum Stats:
Groups: 3
Forums: 7
Topics: 2397
Posts: 8236
Moderators:
TriP: 0, Steve Burge: 0
Administrators:
Ovidiu Liuta: 2484, Victor Drover: 1, Valentin Barbu: 0
©
Simple:Press
—